Daily Sabah reports on a newly established African football club in Avcılar district of Istanbul. Although the report fails to give valid sources on the intensity or the increase of the number of African migrants who live in Istanbul, here we post it in order to make the African football players in Istanbul visible.
---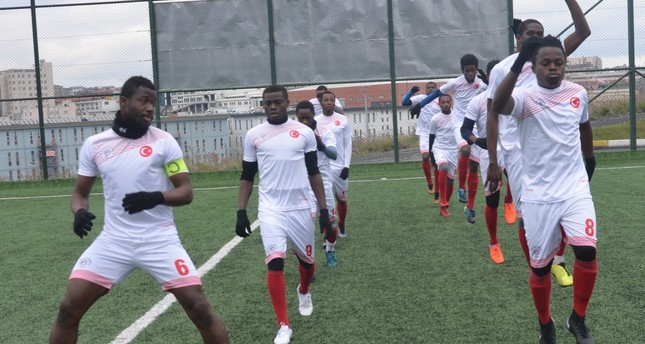 Via Daily Sabah
Konviction Rüya Spor, made up of amateur African players living in Istanbul, aims to be first professional football club of its kind after getting their license from Turkish officials. If approved, it will revive hopes for players who had originally come to Turkey to play in professional leagues.
In a small stadium in Avcılar, a district on Istanbul's European side known for a sizable community of African migrants, 32 players from Nigeria, Senegal, Ghana, Liberia, Ivory Coast and other countries come together a few days every week for a strict training session. Some are university students and others work at odd jobs but all share a passion for football.
Continue reading

Istanbul's African migrants looking to go pro in football