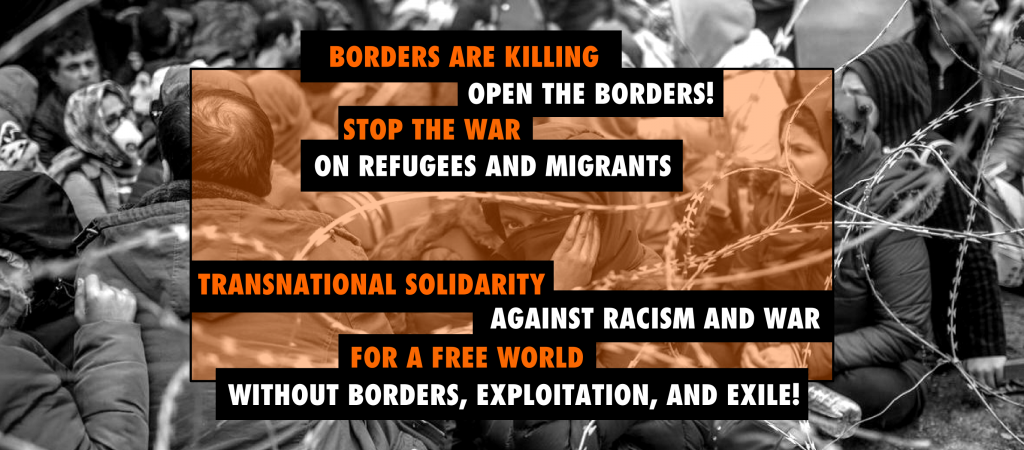 In order to join forces and react together to the escalation of recent events taking place on the Greece-Turkey border since 27th of February, more than 180 groups and organizations from over 18 countries released a joint statement. The statement, which is available in Arabic, Farsi, Turkish, Greek, Bulgarian, English, Spanish, Italian and German, can be signed online at https://crossbordersolidarity.com
Five years after the so-called "refugee crisis" and almost four years after the EU-Turkey deal, we are once again witnessing the violence caused by security-centred migration policies. Since last Thursday (27.02.2020), thousands of people have been moving towards the Turkey-Greece border following the announcement that migrants wanting to reach Europe will no longer be stopped on the Turkish side. The announcement from Turkish government officials came after the death of 33 Turkish soldiers in the Idlib area, where conflict escalation has seen the civilian death toll rapidly increase by the day, with basic infrastructure and health facilities being blatantly fired at. Turkish government keeps its borders with Syria closed while seeing no harm in pushing thousands of migrants towards the doors of Europe, into a limbo.
Continue reading

Common Statement: Transnational solidarity against racism and war!