Talks on 'safe zone'///Ongoing return discourse///Arbitrary deportations///Migrant labour/// Municipal-level responses to refugees
---
News&Reports: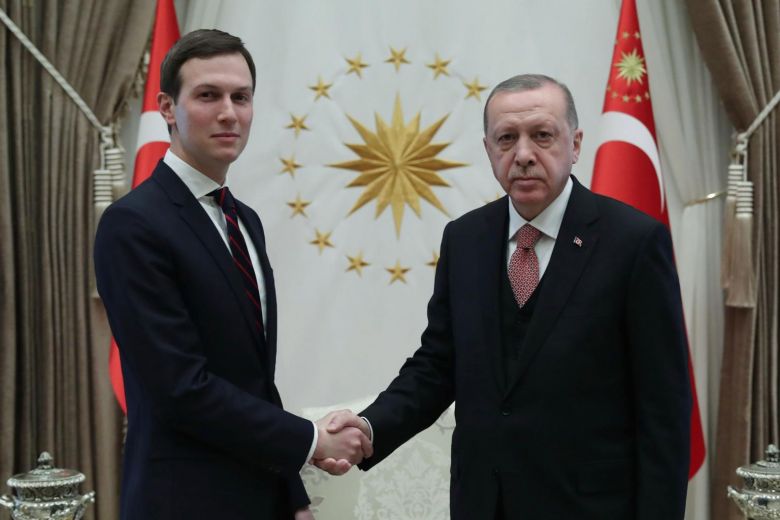 U.S. delegation visited Turkey presumably to discuss the Syrian "safe zone": After Trump reversed his decision to fully withdraw from Syria with the continued presence of about 400 US troops, the meeting was expected to discuss the stalled talks concerning a safe zone across the border in Northern Syria, an issue which the two sides have divergent views on, according to some sources. Trump's senior adviser Kushner's three-hour meeting with Erdogan ended without an official statement. – 27.02.2019
Syrian brides, German grooms: According to Turkish Statistics Institute, last year 553,202 couples got married in Turkey. 22,743 (4 percent) of the brides had foreign origin, with 15.7 percent of them being of Syrian and 13.9 percent of Azerbaijan origin. Foreign grooms numbered 4,119 (0.7 percent), 34.1 percent were German, 13.1 percent Syrian and 7.8 percent Austrian origin. See (in Turkish) – 01.03.2019

"315,000 Syrians have returned home": During a local election campaign visit to Gaziantep, Turkish governments Justice Minister Abdulhamit Gül repeated the return discourse, announcing "315,000 Syrian brothers have returned to their homeland. The returns have started. As more safe places are constituted in Syria, all the Syrian guests will return to their country". See (in Turkish) – 02.03.2019


Deportation report by DM Aegean on 28th of February: 2 people with unknown nationalities were deported to Turkey. 1 from Chios, 1 from Samos, on 1:45 pm, by Ferry (Esref Jale)
People&Stories:
Burcu Karakaş covers the challenges for Afghan immigrants in Turkey with forced repatriations, denied rights, and difficult living conditions: "Police collected some of my friends last week. They are gone but I don't want to go back to Afghanistan. We are at risk of being forced back to danger". Talking with Afghans living mainly in Istanbul, Karakaş describes the working and living conditions besides the high risk of arbitrary deportations for the largest irregular immigrant community in Turkey. Zakira Hekmat, from Afghan Refugees Solidarity and Aid Association comments on the reasons behind the increasing Afghan migration to Turkey, and the Turkish officials' arbitrary actions in response: "We have several videos and photos showing Afghans being abused in removal centres to sign repatriation forms without a translator. Sometimes their fingerprints are taken during migrants' sleep". – 28.02.2019

Syrian student excelling in studies in Turkish school: Muhammed Almahaini, 18, made the headlines in the Turkish media by achieving top grades in the Turkish school he is studying, besides working shifts in a textile studio. He lives in a three-room apartment with 15 men: "When the house gets crowded, I go to the library to study. If the weather is sunny, I study at the park. Sometimes I get up early and study while everyone is asleep," he said. – 26.02.2019
Perspectives:
Syrian refugees: burden or cheap labour? Mustafa Sönmez, an Economist analyses the vulnerable position of Syrian refugees in labour market in the face of the ongoing economic crisis in Turkey. While their presence has become a big advantage for business owners in Turkey's economic crisis, Syrians' employment may fan social tensions as the army of jobless in Turkey grows, he argues.

Southern Responses to Displacement share the findings of their research project on Municipal-level responses to Syrian refugees in Bursa, Turkey: In her piece published on the ERC-funded project's blog, which aims to explore why, how and with what effect a wide range of Southern-led responses have been implemented to support refugees from Syria, Meltem Öztürk explores how historic and contemporary laws are effecting local policy and the ability of municipalities to meet the needs of Syrian refugees. She concludes by emphasising the role of municipalities in the integration process, and Bursa municipality's failure to design a program in response to the growing need.
Movements Journal's latest issue includes a paper on local responses to the Syrian refugee movement in Istanbul, Turkey:
Another piece of research published in Movements focuses on the district municipalities of Istanbul claiming that the municipalities in Turkey are being more pushed to engage in the provision of services, which they have no legal responsibility to provide. Balamir Coşkun and Yılmaz Uçar argue that resolving the gaps in the legislation is an urgent matter to facilitate the engagement of municipalities in Syrian refugee policies and practices, particularly considering the substantial differences in financial and administrative capacities between different municipalities