13th-19th August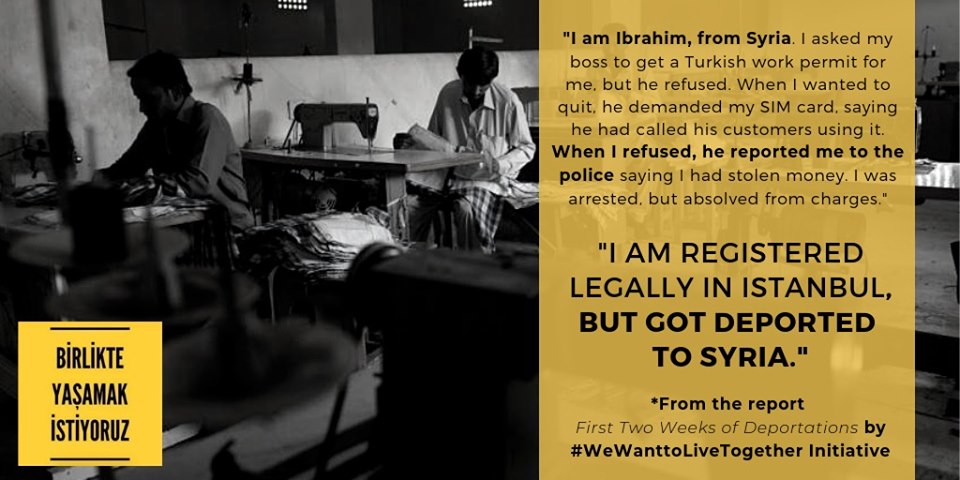 Turkish state's ongoing deportation campaign leaves many with fear | Hostile environment towards Syrian refugees grows beyond Turkey, including Lebanon and Jordan | Greece and Islands: not far from the context in Turkey | Threats and violations towards returnees in Syria | Turkey-US joint military talks on establishment of a safe zone in Northern Syria
News&Reports
Turkish State's Ongoing Deportation Campaign Leaves Many With Fear:
As the deadline which Turkish authorities set for unregistered migrants to leave Istanbul, 20 August, approaches, different opinions and accounts of the deportations remain on the agenda past week (regardless that the deadline is announced to be extended to October 30th, after we have prepared this digest). We mentioned earlier the report released by We Want To Leave Together Initiative regarding the two weeks of deportations, which is available here now in English.
Another report has been released by Syrians for Truth and Justice/STJ, which documents several cases where Syrians, including young and old men, women with children and an unaccompanied minor, some of whom had Temporary Protection IDs, were deported to Syria. Several witnesses interviewed by STJ also told that their Turkish neighbors reported the houses where Syrians live to the authorities, and the police, for its part, intentionally raided these houses at midnight or dawn.
Continue reading

HarekAct's Weekly Digest 20/08/2019