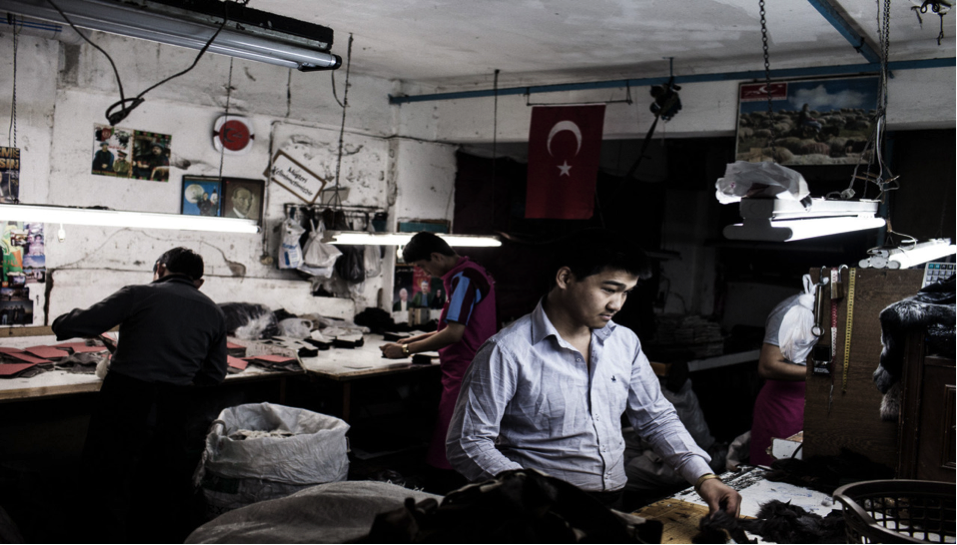 By Yiğit Seyhan
For Afghan refugees, Turkey is seen either as a bridge to reach Europe or as a country of immigration in which they want to settle and join their friends and relatives. The continuation of war, conflict and poverty in Afghanistan pushes millions of them to seek a life in other countries. The beginning of Afghan immigration towards Turkey goes back to the first half of the 1980s. Turkish authorities initiated the settlement of a few thousand Afghan refugees with 'Turkish origin and culture', including Turkmen, Kyrgyz, Uzbek and Hazara origins. Turkey had already signed the Geneva Convention in 1951, but it still preserves the geographical limitation and thus does not give the refugee status to people coming from outside Europe. However, it also implements the 1934 Law on Settlement (İskan Kanunu) and uses the flexibility of this legal framework. According to this law, persons of Turkish ethnic descent and culture can immigrate, settle in Turkey and eventually receive Turkish citizenship. Such initiatives have contributed to the long-term settlement of Afghans in Turkey, and thus Turkey is perceived as a possible immigration country by Afghans.
Approximately 4,000 Afghans (including Turkmen, Uzbek, Kyrgyz and Hazara origins) arriving in 1983 started to live in Eastern cities like Hatay, Tokat, Sivas, Şanlıurfa and Van, whereas some others moved to big cities such as Ankara and Istanbul. Zeytinburnu is the point of entry for Afghan migration in Istanbul: It offers cheap housing as well as suitable job opportunities for migrants. This district, known for its leather-manufacturing sector, has accommodated thousands of Afghans who started to work in leather sweatshops. In the 1990s, there has been a significant increase in the number of Afghans who entered Turkey irregularly, especially after the Soviets' departure from Afghanistan, as the civil war broke out and the Taliban seized important parts of Afghan lands.
Zeytinburnu has now become a settlement for Afghan immigrants. New migration movements from Afghanistan are coming directly to this district due to the networks that Afghan migrants have constructed around their friends and relatives living in Turkey and Afghanistan. However, over time, the rapid increase in the Afghan population in Zeytinburnu, along with the diminished access to job opportunities in the district, prompted Afghans to seek jobs elsewhere. Thus Küçüksu (situated in the Beykoz district on the Asian shore of the Bosphorus) has become a new stop for Afghans since the beginning of the 2000s. The labour market in Küçüksu was abandoned by Romans who once dominated it. In the first stage, Afghan refugees living in Zeytinburnu commuted daily to Küçüksu, but they didn't live in Küçüksu in those days. In other words, at the beginning, the worker's market had not triggered an Afghan settlement in the region. However, since the early 2000s, Afghans started to settle in the Yenimahalle neighbourhood of Küçüksu. The main motivation for them was to reduce daily transportation costs and to facilitate access to the labour market. The availability of jobs and the low rents in this area played an important role in their settlement. Today, many Afghan migrants (in regular or irregular status) are coming directly to this new settlement in Küçüksu, instead of going to Zeytinburnu, thanks to the networks formed around friendship and familial ties. This newly emerging region is now becoming a new destination for new arrivals and former Afghan refugees, as a new migrant neighbourhood.
The main question I have raised in my research is how the profile of afghan refugees has changed over time and how this transformation determines the spatial character of places where Afghan refugees live in Istanbul. Today, while Zeytinburnu is seen as an important centre of Afghan families and a main transit point for those among them trying to cross to Europe, Küçüksu and Yenimahalle are two emerging settlement areas that contain nearly 5,000 Afghan migrants, from different ethnic identities such as Turkmen, Uzbek, Tajik, Hazara and Pashtun, who come from Afghanistan in order to work. This is predominantly a male migration, characterized by the presence of single Afghan male workers.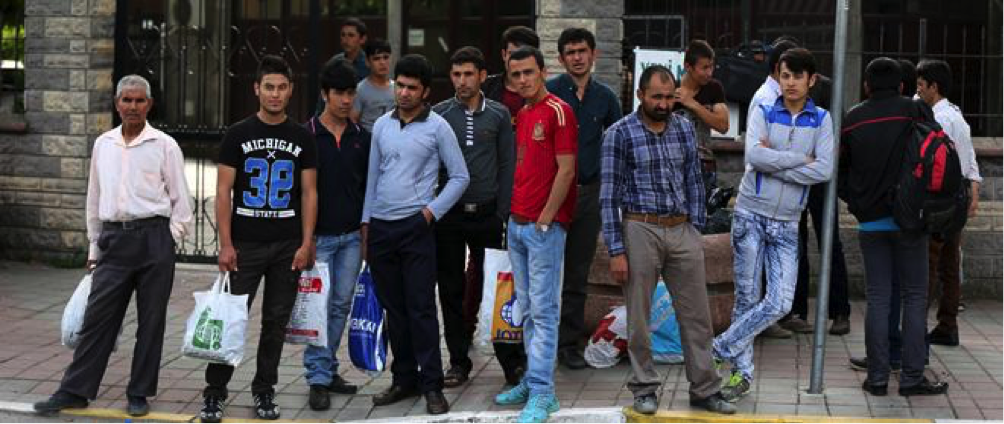 The labour market in Küçüksu is the main scene of Afghan settlement in the district. In the early hours of the morning, Afghans gather together by the hundreds on the main street of the neighbourhood in expectation to be hired as day labourers by Turkish overseers. Turkish bosses pick them up in vehicles and drive them to work in construction, gardening, greenhouse agriculture or garbage collection. Afghan workers must work in daily, insecure and unsafe jobs to earn their livelihood. The daily earnings of these jobs are generally between 80 TL and 120 TL (around 18 to 27 Euro). In addition to this, butcheries, communication shops and markets opened by Afghans as well as Afghan family reunifications bear witness to their permanent settlement in Küçüksu.
 In sum, the life experiences that Afghan migrants share with their friends and relatives in Afghanistan – thanks to technological developments like social media – feed the continuity of the migration from Afghanistan to Turkey and sometimes to Europe. In particular, this knowledge transfer and interaction between the old and the future immigrants has changed, transformed and differentiated the Afghan immigrant profile in Istanbul over time. Although some Afghans in these settlements are still accumulating money to move to Europe, the vast majority prefers to live in Turkey instead of going back to Afghanistan.
---