Via Aljazeera – Closed borders, racism, xenophobic attacks, rejected asylum applications, poverty and lengthy waits. These experiences are what many refugees and migrants in Greece say defined 2017 for them. More than 60,000 refugees and migrants are trapped in Greece due to sealed borders across the so-called Balkan route and the March 2016 deal between Turkey and the European Union, which was sculpted to stem the flow of displaced people to Europe.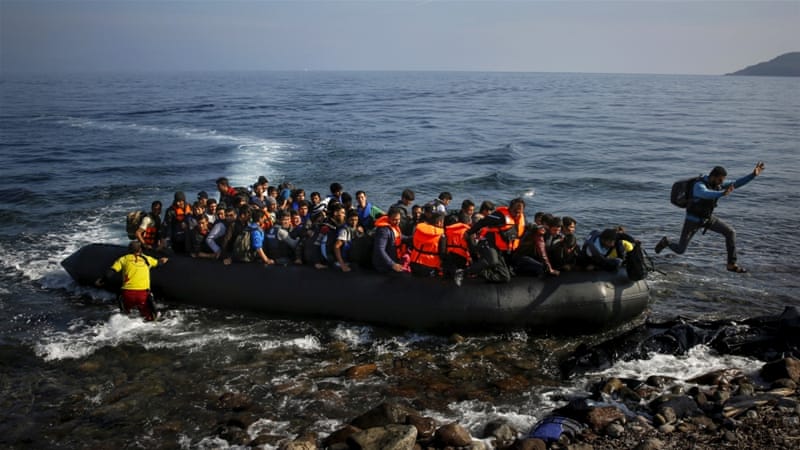 That deal has been roundly condemned by rights groups and watchdogs. More than 15,000 refugees and migrants have been confined to Greek islands by a government policy that bars them from moving to the mainland until their asylum procedures have been completed.
Although arrivals sharply decreased after the EU-Turkey deal, the United Nations refugee agency (UNHCR) statistics say that more than 170,317 people made the treacherous journey across the Mediterranean Sea in 2017. At least 3,081 died or went missing along the way.
Speaking to Al Jazeera, some refugees in Greece explained that they no longer feel welcome, while others said they have started to build their lives from scratch.
Masood Qahar, 40, Afghanistan
A lot of refugees have been arrested and put in jail. Greece has been rejecting refugees [asylum requests]. People are living in the streets; they have a bad situation.
Before, they were telling refugees to come and apply for asylum [in Europe]. Now, people are not getting asylum – it is taking a long time and many people are getting negative [replies to their requests], especially single men. I lived in a tent for one year and six months. Now I'm in a container, but in one container there are five people. It's a bad situation inside.
There is a heater, but it doesn't work. In the winter, it's cold. In the summer, there is no air conditioner. If you ask for a blanket, they [camp authorities] have just one answer: 'We don't have one.'
They [Greek authorities] have been moving me to different camps all the time. It's because I've protested for the rights of refugees. It's like jail. You don't have rights. We aren't eating the food. Yesterday, I opened the food and it smelled bad – it was two days old. We threw it in the garbage. If you tell them you're human and not to give you bullsh*t food, they tell you to leave.
Click here to continue reading the article, which was originally published by AlJazeera