Valeria Hänsel, who contributes to HarekAct with her insights on the situation for refugees on Lesvos focusing on detention and deportations, wrote a report in German about the trial against the #Moria35 that took place last month in Chios.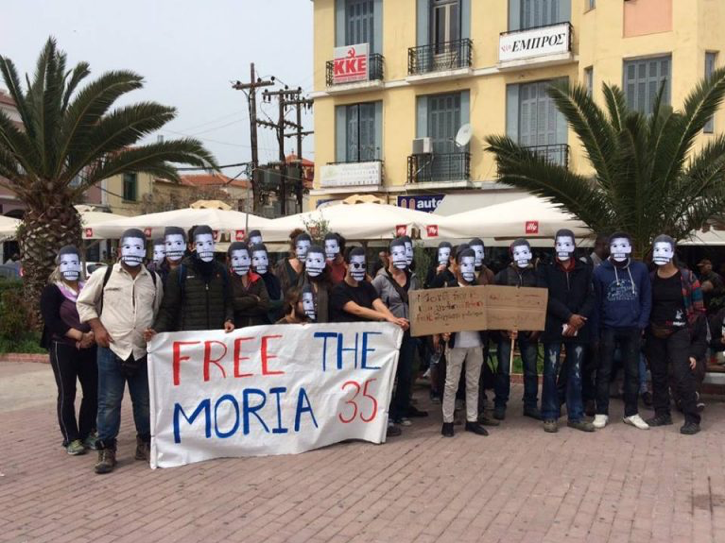 Following a few abstracts:
"32 of the 35 defendants were collectively convicted for injuring a police officer in a four-day trial. They should go to jail for 26 month, though this penalty is temporarily suspended.
Vassilis Kerasiotis and Gina Palaialogou, the defendends of the convicts, lodged an appeal immediately after the process. Until a decision is made, all convicts are free.  Palaialogou comments on the verdict: "The decision was a compromise. Due to political reasons an acquittal in the first instance would hardly have been possible. In that case, they would have needed a justification and compensation for the detention for a duration of 9 nine month before the trial and the police statements would have needed to be falsified. "
Click here to read the whole article in German at borderline-europe
Lucia Heisterkamp also published a shorter version in German newspaper taz together with Valeria Hänsel.