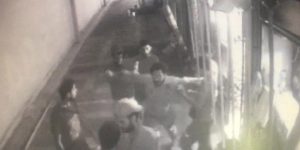 Via Sputniknews and T24
in Elazıg province of Turkey, starting from a fight between two groups, the tension between locals and Syrians turns into racist attacks on Syrians' shops in Sanayi district on 5th and 6th of September. The locals blocked the street and demanded Syrians to leave the town. Afterwards the mayor of Elazig stated that they gave three days to Syrians to close down their shops and leave the district adding that they never gave working permit to syrians and they will never give; they will not let anyone to break their peace.
Afterwards the police organization in Elazig declared that the Syrians related with the events in Sanayi district and their families, in total 16 people are displaced to Kilis Syrian Camp for the purpose of deportation.