Via Daily Sabah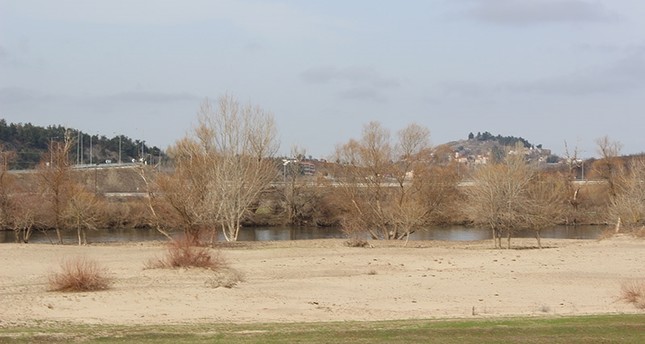 The bodies of three people thought to be irregular migrants have been found in separate border villages in Turkey's northwestern Edirne province, security sources said Tuesday.
The body of one migrant — thought to be of Afghan origin — was found in the village of Serem, while the bodies of two more migrants were found in the villages of Akçadam and Adasarhanlı, said the sources, who asked not to be named due to restrictions on speaking to the media.
All the migrants are thought to have frozen to death, and their bodies were sent to the Istanbul Institution of Forensic Medicine to determine the causes of deaths.
Afghan Jamalvddin Malangi, 29, who said he knew one of the migrants who froze to death, spoke with reporters in the province.
Malangi, held by gendarmerie forces on the border with Greece, told how they got to Greece by crossing the Meric River but later were sent back to Turkey by Greek soldiers.
"We moved towards a village near the forest (in Greece). We asked for help by knocking on doors of Greek villagers," he said.
"During that time, the Greek police came and caught us. First they took us to the police station and then to the riverbanks. They made us get on the boat and sent us back" to Turkey, he related.
After fleeing hardship in Afghanistan, Malangi called the mistreatment they faced "saddening."
Greek soldiers have no mercy, he said, but praised Turkish soldiers' "merciful" attitude.
"Pushback" is an illegal practice under international conventions, and Greece has never acknowledged whether its security forces were involved in pushing back the migrants or not. Turkish media outlets say Greece pushed back some 4,000 irregular immigrants last year.
Based on the accounts of the illegally deported migrants, Greek police officers are also accused of confiscating migrants' valuable possessions and torturing them.
Every year, hundreds of thousands of migrants flee from civil conflict or economic hardship in their home countries in hope of reaching Europe. Edirne is a prime migrant route.
Turkish security forces apprehended more than 59,675 irregular migrants in Edirne province on the border with Greece and Bulgaria in the first 10 months of 2018. The number is expected to exceed 70,000 by year-end.
The data by Turkey's Directorate General of Migration Management revealed that most of the migrants come from Pakistan, Syria, Iraq and Afghanistan. The numbers increase in late summer and autumn before dropping in the winter months, according to the data.