Following the outrage on the Syrians celebrating the new year in Istanbul, Turish interior minister gave an extensive interview to the journalist Kübra Par. While trying to ease the xenophobic sentiments by denying the myths on Syrians, such as "they are accepted to universities without examination", "they don't wait lines in the hospitals" or "they are given free public housing"; minister Soylu promotes a cultural and moral perspective on Syrians that highlights a historicized imagination of brotherhood of religion and in arms. Minister Soylu also claims some significant data on Syrians: such as 294k as the number of returnees to Syria, 65k as the number of work permit holders, 76,443 as the number of citizenships granted, and 645k as the children who were integrated to public education system. The full interview can be read in Turkish via HaberTurk. Below if s brief report by the News Tribe, based on the same interview.

---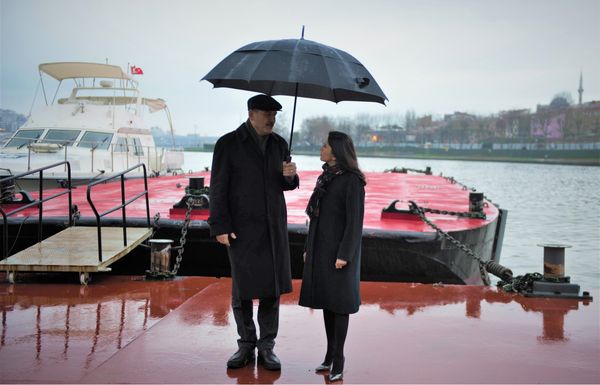 Via The News Tribe
As many as 76,000 Syrian refugees residing in Turkey were given citizenship.
Turkish Interior Minister Suleyman Soylu said that Turkey granted nearly 76,000 Syrian refugees citizenship of the country.
In an interview with Haberturk channel, Soylu said that 62 per cent of the Syrian refugees in Turkey had come from the northern governorates of Aleppo, Idlib, Raqqa and Hasaka.
According to figures from the Turkish government and UN Refugee Agency, there were over 3.6 million Syrian refugees registered in Turkey at the end of 2018; most aged between 18-56 years old.
Majority of those granted Turkish citizenship are professionals including doctors, academics and businessmen.