17th – 24th April 2019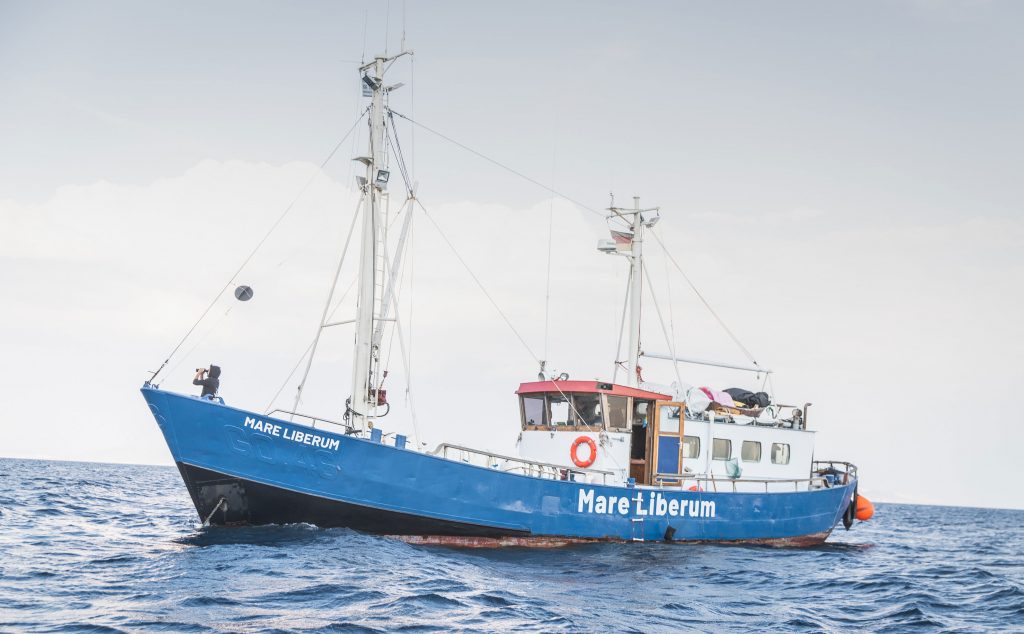 Mare Liberum to set sail again | Refoulement at Turkish-Greek border | Case against Greece at European Court of Human Rights | Threat of deportation from Bulgaria to Turkey
News&Reports
Mare Liberum ready to set sail again
In a blog post, the crew of the human rights monitoring project Mare Liberum look back at one year of presence in the Aegean Sea, between Turkey to Greece. The project was launched in early 2018 with the mission to "observe, document and draw public attention to the dangerous situation at the European border". Although Greek authorities were eager to criminalize the project from the very beginning, the Mare Liberum crew managed to set sail in late August 2018. In its post, the crew offers an overview over its activities during the past year. Criticizing the negative effects of the EU-Turkey deal, they state:
"People are drowning, though they could live if legal and safe passage were offered. We are there to bear witness. People should be rescued and have their human rights respected, without regard to their origins. The lives of refugees should be equally valued to those of people with an EU-passport."
Moreover, they condemn the fact that "after [their] arrival in the EU, refugees are forced to live in overcrowded camps" on the Greek islands. Directed at those responsible for the inhumane conditions, Mare Liberum states: "authorities in the region should know we are there, watching".
Boat refouled to Turkey by Greek coastguards
Watch the Med Alarmphone stated last week that a boat with 35 people on board was illegally refouled to Turkey by Greek coastguards on 11th April. Although clearly being in Greek territorial waters at the time of their distress call, according to multiple GPS locations sent by the passengers, the Greek authorities insisted that the boat had been "found" in Turkish waters. However, as reported by people on board, the Greek coastguards tricked them into crossing back to Turkish waters and refused to provide them with protection. Instead, they waited for the Turkish coastguards to arrive, who brought them back to Turkey. Passengers stated afterwards that they were brought to a police station: "They said if we'd ever try again to cross illegally to Greece, they'd deport us back to our countries." The incident stresses once more that Turkey is not a safe country of protection, as refugees are threatened to face "post-deportation risks", being deported even further to their countries of origin although their lives would be in danger there.
Case against Greece at European Court of Human Rights
According to a statement by the Global Legal Action Network (GLAN), the founder of the NGO Team Humanity, Salam Kamal-Aldeen, has filed an application with the European Court of Human Rights against Greece, "challenging Greece's crackdown on NGOs rescuing refugees at sea". Greece authorities have been criticized for years for their repressive approach of criminalizing NGOs active in the field. GLAN states that "Salam's persecution […] is part of an EU campaign to oust NGOs who are failing EU deterrence-based migration policies not to assist refugees at distress at sea." They see these repressive measures "as part of the implementation of the EU-Turkey 'deal' of March 2016."
Bulgaria poised to deport a political refugee to Turkey
According to Bordermonitoring Bulgaria, Ilhan Karabaǧ, a Kurdish Turkish citizen living in Bulgaria, is being threatened with deportation to Turkey after a request by Turkish authorities. They claim that he is a member of a political organization that is banned in Turkey. The blog states that Karabaǧ is "facing a long-term prison sentence in Turkey for being politically active […] without committing an actual crime". A Bulgarian court's decision to deport him has been appealed before a higher court.