28th May – 2nd June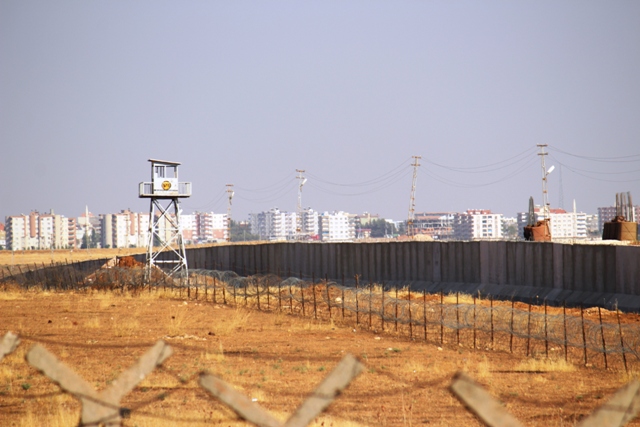 Up to 300,000 civilians recently flee due to attack in northwest Syria – People demand the opening of Turkish border | Syrians returning for Eid al-Fitr fear prosecution in Syria | Migrants tortured by Greek police and pushed back to Turkey | Pushback-alike attack in the Aegean | Chased person dies at the Turkish seaside | Turkish police claim to break up "Europe's biggest people-smuggling ring" | Hundreds of refugees misallocated as "not willing to become resettled" by UNHCR Turkey| Difficulties obtaining Syrian documents in Turkey | Report about African communities in Istanbul
News & Reports
Up to 300,000 civilians recently flee due to attacks in northwest Syria – People demand Turkish border to be opened
According to press-reports the situation at the Syrian-Turkish border is worsening. Between 200,000 to 300,000 civilians have recently fled due to attacks by Russian and Assad forces in northwest Syria. Most of them have sought refuge along the border with Turkey. Camps are already overcrowded, people have established new ones close to the Turkish border wall. Many of them are desperate and angry due to a lack of protection and the missing response of Turkey as well as international actors.
Reuters quotes displaced people staying at the border saying:
"Turkey is the only option today. […] We can no longer put up with living under bombardment or in the open under the trees". Another states: "We didn't ask to go into Turkey before. But when you set up a de-escalation zone and … you guarantee that I won't get struck, but then even the Turkish observation point is struck by the regime, then what's the point of protection if you can't even protect yourself?"
Turkey is still keeping its border with Syria – which was fortified with the help of the European Union during the last years – closed and keeps people stuck at the other side. On Friday, under the slogan "Millions Break the Turkish Border" displaced persons marched towards the Turkish border demanding it be opened. Despite the protests, people at the border are thinking about trying to cross it even though it might not be opened: "Anyone trying to escape is being kicked by the border police or shot at. It is dangerous and risky, but we are desperate and might take this step regardless of the consequences", a father seeking refuge is quoted as saying.
Syrians returning for Eid al-Fitr fear prosecution in Syria
Despite the tense situation in at the northwestern border and threats of the Syrian security forces, people continued to enter Syria on May 31 for Eid al-Fitr to check what they have left behind. Al-Monitor quotes a woman:
"We came to Turkey in 2015 and have not seen our home since. We have no idea what happened to it exactly. We're not sure if it's still standing or was destroyed in the war. […] My husband and our two sons stayed in the Turkish city of Mersin; they cannot spend the Eid holiday with us in Aleppo because we are afraid that the regime security forces would arrest them. We will see what the security situation is like in Aleppo and if it is safe and our home is still there, we will stay here and not go back to Turkey. The rest of our family can follow next Eid. But if the situation is not good enough and we no longer have a home, we will have to return to Turkey."
The Washington Post reports that hundreds of Syrian refugees have been arrested after returning home. Citing information from the United Nations, people have died in custody. According to former detainees and human right groups, torture and abuse of returning Syrians is common.
Report about migrants tortured by Greece police and illegally pushed back to Turkey
Daily Sabah, a newspaper which is closely aligned to the Turkish government, reports on migrants who were allegedly tortured by Greek security forces and pushed back to Turkey via the Evros river. It describes the torture beginning at the Greek police station, close to the Turkish border, and continuing at the riverside and on boats. Individuals are reportedly battered with truncheons, shot with plastic bullets and given electroshocks. The abuse of migrants in Greece custody and the illegal pushbacks to Turkey are by no means an exception and have been regularly reported recently.
Pushback-alike attack in the Aegean
Aegean Boat Report has reported another incident in which a rubber boat heading to the Greek Islands was stopped before entering Greek waters by masked and armed Greek speaking men. They removed the petrol tank of the rubber boat and left it floating, where it was apprehended by the Turkish Coastguard shortly after. One girl died during the pushback-alike attack.
Chased person dies at the Turkish seaside
Aegean Boat Report has further reported about the death of a 28 year old man who died during a chase by Turkish police. He fell from the cliffs on the way to the starting point in Kusadasi along the Aegean sea after the Turkish police started chasing him.
Turkish police claims to have broken up "Europe's biggest people-smuggling ring"
According to Reuters twenty people have been detained in four Turkish provinces for being leaders of a "smuggling ring". Quoting the police, the network has helped thousands of people – mainly Afghan, Iraqi and Syrian nationals – to reach European countries from Turkey. As part of the operations the police also detained 569 undocumented migrants.
Perspectives
Several Activist Groups and NGOs report on hundreds of refugees being misallocated by the UNHCR as "not willing to become resettled"
Since Turkey retains a geographic limitation to its ratification of the 1951 U.N. Convention on the Status of Refugees, most refugees in Turkey do not qualify for refugee status and their own option for asylum is resettlement in a third country by UNHCR. According to activists groups and NGOs, many of the refugees who are waiting in Turkey to become resettled have become marked as "not willing to be resettled" and have been removed from the UNHCR's priority list. Although this happened without the consent of individuals involved, they are being told by the UNHCR that they no longer have the right to complain about long waiting lines. Numerous petitions and consent forms expressing willingness to be resettled in any country have been written. However, the UNHCR is still unwilling to change their status. The groups and NGOs write:
"Until we establish a free world without borders and quotas, we demand that the UNHCR amend refugees' resettlement status as soon as possible. If needed, the UNHCR should ask again those refugees who were called "not willing to be resettled" where they would want to choose—but this time, by informing them adequately and transparently—and should correct the resettlement status of those who express their will and consent to be resettled to a third country as immediate as possible."
Difficulties obtaining Syrian documents in Turkey
Pri reports on the bureaucratic nightmare for Syrians trying to get a new Syrian passport in Turkey. It is described "as a confusing maze of obtaining basic documents from the only Syrian consulate in the country". Recently a government bill further complicated the procedure, and raised the costs which created a booming black market for consular services.
People & Stories
Report about African communities in Istanbul
Al-Monitor writes about a recently published photo-book on African communities in Istanbul. Besides reporting that these communities are among the most disenfranchised groups in Istanbul and often face racism and harsh working conditions, it also describes their economic situation as well as the diverse social and religious lives in the city.