On Wednesday the case on the murder of Festus Okey in Beyoglu police station of Istanbul 11 years ago was reopened. Although the audience was not allowed to enter the courtroom several newspapers report about the trial.

---
Via Bianet
In Festus Okey case, which has been reopened after 11 years, the court ruled that necessary documents for visa procedures for Okey's family shall be provided. DNA reports have also been requested to prove blood relations between the family members.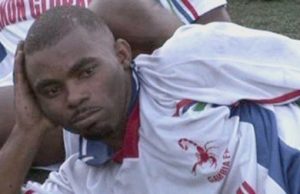 The case of Festus Okey from Nigeria, who was killed at Beyoğlu Police Department in İstanbul, has been reopened after 11 years.
In today's (December 12) hearing, which has been held at İstanbul 21st Heavy Penal Court, it has been ruled that Tochukwu Gameliah Ogu, brother of Okey, shall be invited to the trial as an observer. Having applied to intervene in the case as well, Ogu shall await the result of the DNA test, which is required for his application for intervention to be granted. Continue reading Case on Festus Okey murdered at Istanbul police station reopened after 11 years →