30th April – 7th May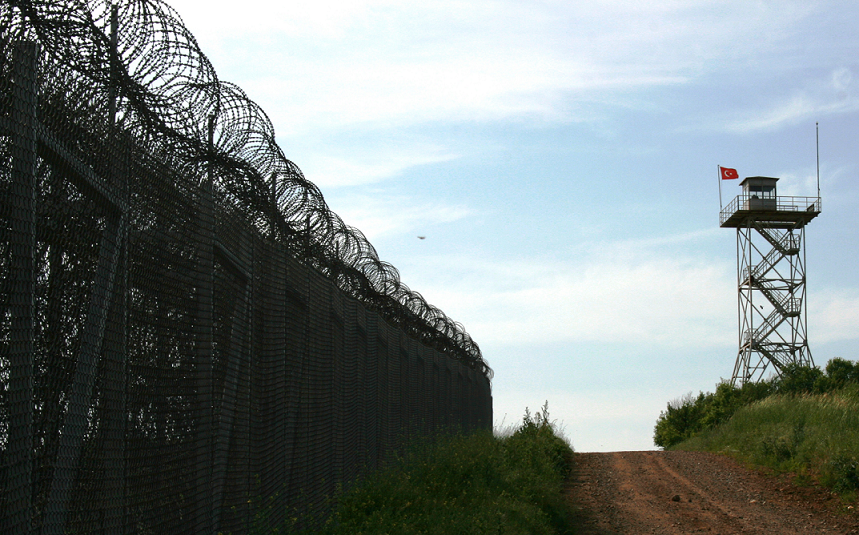 Several Push-backs from Greece around the Evros region |
Second pushback from Greek waters in the Aegean Sea within a month | Ten people die trying to reach Greek islands |
Worrying reports of deportations of vulnerable people from the Greece islands | Information about a hidden EASO report casting doubt on Turkey as a safe country translated |
Mare Liberum prevented from leaving Lesvos | Statement by the Izmir Bar Association on the recent deaths in the Aegean
News&Reports
Several Push-backs from Greece around the Evros region
Recent reports indicate a surge of push-backs at the Greek-Turkish border. Several reports have been published which describe violent push-backs of people from Greek soil following their crossing of the Greek-Turkish border via the Evros river.
A group of Turkish political asylum seekers claimed that they were beaten by masked man with batons before being forced to cross the river back to the Turkish side. Later, another group of Turkish Afghan, Pakistan, and Syrian asylum seekers were imprisoned by Greek police before being handed over to armed men dressed in camouflage and balaclavas who "pushed them back to Turkey via boats at gunpoint". The aggressors reportedly shone a light on the group and ran sirens before informing the Turkish gendarmerie who then detained the group.
According to the journalist Zübeyir Koçulu, 63 people from Turkey, including 4 Kurdish political asylum seekers, have been pushed back to Turkey since 23 April after arriving in Greece at the Evros region. At least 44 of them were arrested and detained by the Turkish authorities later. Meanwhile the regional coordinator for Northern Greece and Epirus of the Migration Policy Ministry, Nikos Rangos, admits that the Greek police is responsible for repatriation but declares that such complaints of violence via social media need evidence.
Second pushback from Greek waters in the Aegean sea within a month
During the same period a boat carrying 51 people was pushed back to Turkey from the territorial waters of Greece close to Samos, Watch the Med Alarmphone reports. Similar to the recent push-backs at the Evros border region, this push-back was enforced by masked persons. A survivor reports:
"We were stopped around 3 am by a small speed-boat which had been heading from Greece towards us. Samos was just 15 minutes away from our position. The boat that was getting closer to us, looked like a black dinghy. I didn't see any flag. It was dark and we were scared. The speed boat first had its floodlights on but getting closer they turned it off. There were two masked persons on board. I think they were wearing black clothes. They shouted to us stop. My wife is eight months pregnant. She was crying. There was another woman 9 months pregnant. The masked persons had a long stick with a knife on top. With that they destroyed our petrol bin and the engine. Our boat couldn't move anymore. The waves were carrying us back to Turkey. After maybe 30 minutes the Turkish Coastguard arrived and arrested us."
It is the second case of refoulement of people from Greek waters trying to reach the Aegean Islands within a month. Watch the Med Alarmphone reported on 11 April that a boat with 35 people on board had been illegally refouled to Turkey by Greek coastguards.
Ten people die trying to reach Greek islands
Once again more people seem to be trying to reach the Aegean Islands. Aegean Boat Report has reported an increasing number of boats being stopped by the Turkish Coast guard. The 51 boats stopped last week was the highest number of boats stopped in a week to be reported for over a year. During this time, ten people, including five children, died when two boats capsized.
Worrying reports of deportations of vulnerable people from the Greece islands
Deportation Monitoring Aegean has reported the deportation of six men from Lesvos to Turkey on 18 April. Among them was a Bengali man who suffers severe mental problems. Despite the objection of his doctor and the protests of other people the authorities enforced his deportation to Turkey via ferry. Deportation Monitoring notes its concern "that more and more vulnerable people could be deported under the EU-Turkey deal, although their asylum procedure should not even be examined under the fast-track border procedure related to the EU-Turkey statement."
Information about a hidden EASO report casting doubt on Turkey as a safe country translated
The Pressenza press agency published a translation of a story originally published on 17 March 2019 by the Greek national daily Efimerida twn Syntaktwn (Efsyn). The report describes how EASO and the European Commission hid a report containing crucial information in June 2016 that added to doubts of Turkey being a safe third country in order to save the EU-Turkey statement from additional political and legal challenges.
Mare Liberum prevented from leaving Lesvos
The human rights monitoring ship Mare Liberum is being prevented from leaving Lesvos by German authorities. After observing the human rights situation in the Aegean Sea last year, and days after Mare Liberum announced the start of their next monitoring mission in the Aegean (reported here), Germany's Federal Ministry of Transportation sent an order of suspension for the ship to the German association of traffic and transportation.
Hanno Bruchmann, spokesperson for Mare Liberum , spoke about the decision – "The ministry of transportation, led by the conservative Christian Social Union (CSU) politician Andreas Scheuer, apparently wants to perfidiously prevent any civil presence in the Mediterranean Sea to document human rights violations and the effects of the European Union's deadly border policy. We are urging for an accelerated response to repeal the decision."
While different European states have criminalized and stopped other rescue ships in the Mediterranean in the past, it is now tried to blind the media and public to what is happening in the Aegean by prohibiting human rights monitoring.
Perspectives
Statement by the Izmir Bar Association on the recent deaths in the Aegean
Following the recent deaths in the Aegean Sea the Izmir Bar Association published a statement (the English translation of which can be found here) saying that the long-standing refugee drama will not end as long as the conditions under which refugees have to live in Turkey do not provide a safe future. It states:
"Responsibility for the increasing numbers of refugee deaths lies with the government which is unable to ensure a minimal standard in humanitarian conditions, with politicians who do not hesitate to use refugees as a political cause, and with persons and organizations that provoke racist and discriminatory policies against refugees through the dissemination of false news. Those who grieve before photos of dead refugee children while denying their own responsibility in the matter are in grave conflict."
Furthermore the Bar Association calls on the authorities to set up lasting solutions for refugees in Turkey, "to end the racist and discriminatory language used in reference to refugees, and to take all necessary steps to align with international laws in accordance with the 1967 Protocol."