29th July – 4th August

Update on the Deportation of Syrians & News from the Resistance and Support Movement | Numbers on 'Irregular Migration' | Syrian shot by Turkish border guards | Petition for Syrian in Greek prison for alleged human smuggling | Crackdown on critical media websites and social media accounts
News & Reports
Update on the Deportation of Syrians & News from the Resistance and Support Movement
Despite reports on the mass deportations of Syrian nationals from Turkey to the Idlib region in Syria making international news, the EU has still not reacted to the human rights violations. The German government, confronted with the accusations being made against Turkey by the leftist party 'Die Linke', said that they are aware of the 'alleged returns of Syrian nationals', but that the Turkish government denies the reports and the UNHCR have also not verified the accounts. The several reports by Syrians who have been deported (here and here) as well as a report by Human Rights Watch were apparently not enough evidence for the German government to, at the very least, voice their concerns towards the Turkish government.
The Syrian Refugees Protection Network have conducted further research into the ongoing deportations to Idlib, Syria. Author Diane al-Mehdi writes that, according to Syrian authorities, 4,800 Syrians were deported via the Bab Al Hawa border crossing point during the month of July alone. The area around Idlib is still under intense shelling. Between 13 – 22 July, when deportations from Istanbul reached its peak, 86 people were killed in conflict there.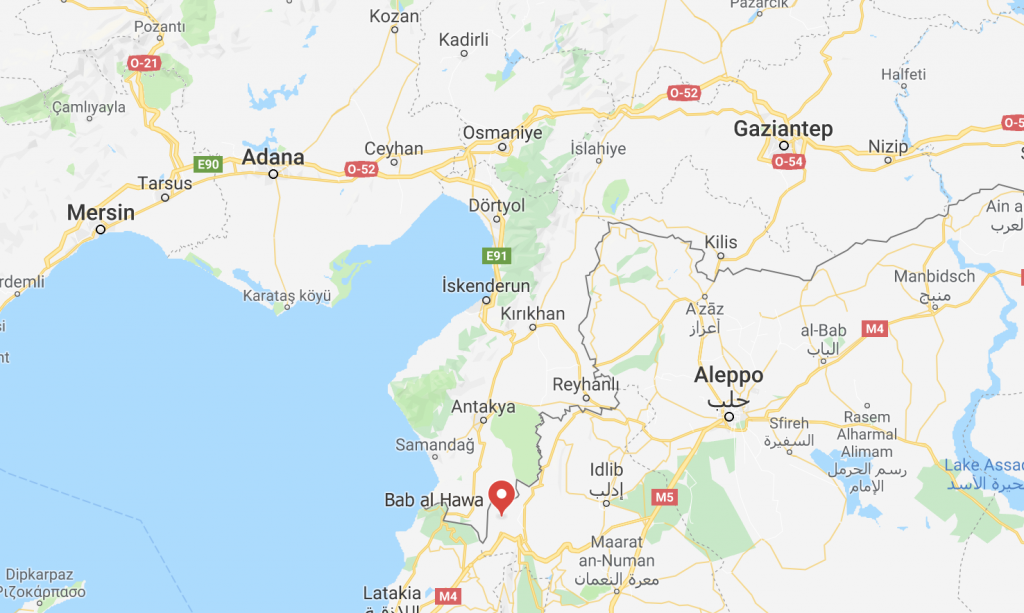 "Officially, only Syrians who had not registered in Turkey and do not hold a kimlik [i.e. temporary protection ID card] or a residence permit were deported. However, among those deported from Istanbul to Syria were Syrians holding kimlik from municipalities other than Istanbul and those who were not carrying their Istanbul-issued kimlik at the time of the arrest. […] All of the testimonies of Syrian deportees confirm that deportations happen in humiliating conditions, including long bus rides without stops to use the toilet and barely no food, and are accompanied by verbal and physical abuse. Moreover, many Syrians have been forced to sign deportation forms, without which they cannot be deported."
The newly found initiative 'We want to Live Together' published a press release on the recent checks, raids and deportations. The Turkish version of the press release can be found here.
"Control-oriented practices such as return to registration city, travel ban, and "satellite city" mean migrants are deprived of their most basic rights, such as housing, work and education. People who were forced to displacement are displaced once again and pushed into living spaces where they will be more disadvantaged and insecure in economic and social terms, and where racism and discrimination are more dominant. […] These most recent deportation policies stand in direct violation of international human rights conventions, and particularly the principle of "non-refoulement", which Turkey is legally bound to adhere to."
Meanwhile, the Turkish government keeps denying that deportations are taking place. Anadolu Agency cited Abdullah Ayaz, head of Migration Deportation in the Interior Ministry, who said that "Turkey is not deporting Syrians but taking action against irregular migration." According to him, the checks are targeting unregistered migrants, including Syrians who are not registered or registered in a different city to the one they are residing in. Accordingly, the governorate of Istanbul announced that they had send around 12,500 migrants to removal centers to be deported between 12 – 31 July. During the same period, they transferred 2,600 Syrians "without temporary protection status, or registry and proper identification" to "pre-determined provinces". Together, security forces intercepted more than 15,000 people in just 20 days.
Numbers on 'Irregular Migration'
According to the Turkish Interior Minister Süleyman Soylu, security forces have apprehended 177,654 migrants since the beginning of the year. The number is supposed to reach 300,000 by the end of the year, further fueling anti-immigration discourse.
Syrian shot by Turkish border guards
Hisham Mustafa, a Syrian national who had been deported to Syria, was shot by Turkish border guards while attempting to re-cross the border back into Turkey, where he wanted to reunite with his family in Istanbul.
Petition for Syrian in Greek prison for alleged human smuggling
Nour Al-Sameh is one of many refugees arrested as a 'smuggler' when he arrived in Greece via the Aegean Sea by boat. He had been accused of human trafficking and was subsequently sentenced to 315 years and a fine of 3,150,000 euros in June 2016. His first appeal in 2017 was dismissed but, together with the help of friends and lawyers, he brought the case to the highest court in Greece. Nour has been waiting for an answer since the last hearing of the Supreme Court in February 2019, and remains imprisoned in Greece. His friends have started a petition to free him from prison, which provides further information on his case.
Sadly, his fate is not an exception. Many refugees have been criminalized, arrested on arrival and are currently being detained in Greek prisons, as documented by the Legal Center Lesvos and the Christian Peacemakers Lesvos, among others.
Crackdown on critical media websites and social media accounts
A court in Ankara has ruled the blockage of 136 websites and social media accounts of opposition groups, individuals or media outlets, as published by bianet. The court justified its decision, which was made in July, with the need of maintaining "national security and public order," without given further details. Bianet, who published the court order, has also been affected by the ban.
Meriç Eyüboğlu, the attorney of bianet, filed an objection against the order. She said that they were not able to find concrete information after their application to the court and added that the order had been issued on July 16, two days before the start of the Gezi trials.
Perspectives
The German-Turkish media project 'taz gazete' has published a portrait on the deportations to Syria. Click here for the German, and here for the Turkish version.