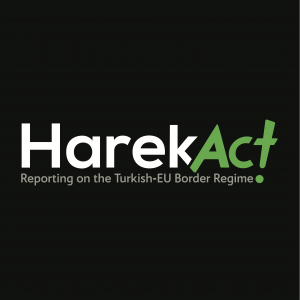 TURKEY'S MIGRATION MANAGEMENT REGIME
Following our attendance at the Kritnet Conference in last May, we finally had the chance to share our contributions in HarekAct. One of our editors focused on the post EU-Turkey deal context in Istanbul, Turkey, which is marked by policies and practices of marginalization, irregularization and criminalization of migrants. The unfavorable conditions in the provision of registration, services and protection, with the implementation of additional mechanisms of securitization, detention and forced deportation, has had the impact of extending the constraints of the global border regime further to directly affect the living experiences of migrants in Istanbul.
In July, Human Rights Watch also published a report on the consequences of Turkey's suspension of registering Syrians in Istanbul and other nine cities along the Syrian border. The report claims that this practice represents Turkey's latest efforts in denying new asylum-seekers protection, following the closure of the borders and the shooting at individuals attempting to cross. Ultimately it is forcing Syrians to live under the risk of deportation, without access to urgent services, and having to depend on smugglers inside Turkey.
Reports reveal Turkey's further plans to engineer the movement of more Syrian populations to the outskirts of Turkey. One of the sources mentions a decision to transfer 34,180 Syrian refugees from five camps to facilities closer to the border with Syria, and another quotes Erdoğan's pledge to create more safe zones in Syria in order to allow refugees to return. Continue reading HarekAct Newsletter VI – July, August and September 2018 →